SecureNAS® CX-120KHSD-X
Class-Leading Throughput and IOPS with Large Encrypted Tiered Storage (64.4TB – 192TB)
Supporting eight hot-swap 3.5" HDDs and four 2.5" SSDs and two mirrored internal SSDs for OS hosting, the SecureNAS® CX-120KHSD-X is a fully-loaded, high-capacity, and rugged enterprise NAS powered by an Intel® Xeon® D processor. Built-in Intel® AES-NI provides integrated support for fast, low-overhead encryption and platform verification to enable strong security. Tiered storage reduces latency and improves efficiency. Designed to optimize enterprise IT infrastructure, SecureNAS CX-120KHSD-X comes with two PCIe slots that support 10GbE to 40GbE NICs, PCIe SSDs, as well as graphics cards. Incorporating security and scalability, the CX-120KHSD-X is a complete business-ready storage solution with cross-platform file sharing, comprehensive backup and disaster recovery, iSCSI & virtualization, and many other business applications. For added security, CX-80KSD-X comes with any requested number of FIPS 140-2 Level 3 validated Ciphertex Protect® Encryption Keys (once activated, the device's volumes are only accessible when the key is inserted).
Ciphertex SecureNAS® is made in the USA and certified by a US military approved Environmental Testing Lab.
PXE Boot Server capability is built into the SecureNAS firmware but is not currently accessible by the end-user.  We can allow that functionality to be accessed through the SecureNAS based on customer  requirements.
2 redundant SSDs for caching and hosting the CX-Linux ZFS OS.
32-128 DDR4 ECC memory detects and corrects single-bit memory errors, demonstrating high reliability for crucial applications.
Incredibly solid and rugged design delivers complete physical security during transport.
Two PCIe slots allow for 5GbE/10GbE/25GbE/40GbE adapters, M.2 SSDs, or graphics cards to increase application performance.
Scalable storage supporting virtual machines, containerized apps, centralized storage, backup, sharing, and disaster recovery.
SecureNAS empowers your business. Sleep well knowing your data is totally safe and secure.
Hardware Specs
DRIVE BAYS
Up to 8 hot swappable 3.5″ HDDs, 4 hot swappable 2.5″ SSDs and 2 internal SSD's – Up to 174.4TB capacity
PERFORMANCE CPU
Intel® Xeon Processor D-1518 Socket FCBGA 1667 supported CPU TDP support 35W
CORES/CACHE
4 Cores (upgradable to 8 and 16 Cores), 8 Threads /6MB Cache
MEMORY CAPACITY
Up to 128GB Unbuffered ECC/non-ECC UDIMM, DDR4- 2133MHz, in 4 DIMM slots
MEMORY TYPE
2133/1866/1600MHz ECC DDR4 ECC RDIMM and ECC/Non-ECC UDIMM
DIMM SIZES
4GB, 8GB, 16GB, 32GB
MEMORY VOLTAGE
1.2V
ERROR DETECTION
Corrects single-bit errors Detects double-bit errors (using ECC memory)
M.2 EXPANSION
M.2 Interface: 1 SATA/PCI-E 3.0 x4
SAS2
Broadcom 2116 SW controller for 16 SATA3 (6Gpbs) ports; SAS2 and SATA3
IPMI
Support for Intelligent Platform Management Interface v.2.0 IPMI 2.0 with virtual media over LAN and KVM- over-LAN support
NETWORK CONTROLLERS
Dual LAN with 10G SFP+ from D-1500 SoC; Dual LAN with 1GbE w/Intel® I210
GRAPHICS
Aspeed AST2400 BMC
LED INDICATORS
Status/Power, USB, LAN
PUSH BUTTONS
Power, Reset, Copy
TEMPERATURE
0 – 60 ̊C (32 ̊F ~ 140 ̊F)
SMART FAN
1 x 12cm (12V DC)
WEIGHT
20.5 lbs (w/o drives)
SIZE
Height: 9.8" (248.92 mm) Width: 11.25" (285.75 mm) Depth: 9.75" (247.65 mm)
Features
Intel® Xeon® processor D-1518 4-Core, with (optional 8 and 16-Core expandability, featuring the latest 14nm energy-efficient SoC
Dual 10GbE expandability for highly-efficient virtualization and intensive data transmission
LCD display for real-time information and easier system management
Compartmentalized smart cooling; detects CPU and hard drive temperatures to dynamically control fan speeds for quieter operation
New OS Software
Ciphertex technology and SSD caching enable 24/7 optimized storage efficiency
High-quality hardware enables optimum performance to fulfill diversified applications
Hardware accelerated AES-256 bit encryption
Supports four DDR4 memory modules for a maximum of 128GB RAM
One built-in M.2 SATA 6GB/s slot to provide the greatest flexibility in tiered storage configuration with native high speeds that empower SSD caching
Centralized management solution for networked computing devices
Supports centralized storage, backup, sharing, and disaster recovery
Optional 5 year warranty (3 years included)

Ciphertex Delivers Peace of Mind with Every SecureNAS®
Ciphertex is proud to lead the Data Security Industry by offering up to a 5-Year Warranty on all models of our SecureNAS® server product line, starting with a standard 3-Year Warranty.
Parts and factory labor are fully covered, along with unlimited technical support and return ground shipping from our facility. Field service warranties at various response levels are optionally available.
Other Available SecureNAS® Models
Optional Features and Accessories
Ciphertex offers a vast array of features and accessories in order to ensure its seamless interoperability in any environment and any infrastructure, along with making sure your SecureNAS® meets your every need and want.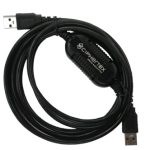 Ciphertex SecureNAS® Quick-Link Cable
Employed to connect client Windows, Mac and/or Linux based computers to your Ciphertex SecureNAS® via a standard, fast USB 3 interface. Up to 10 heterogeneous computers can simultaneously access and share data on a single Ciphertex SecureNAS®. Add up to 2 optional Quad Port USB 3.0 PCIe Controllers to your...
Learn More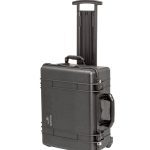 Hard Transport Cases for NAS
HARD TRANSPORT CASES FOR CIPHERTEX NAS SOLUTIONS We designed our Hard Transport Cases to completely protect Ciphertex NAS storage servers during shipment via common carrier. Ciphertex cases are hi-grade engineering. Cell-core construction helps to transport and protect the Ciphertex NAS storage server in the most extreme conditions on Earth. The...
Learn More