Use Ciphertex Lightning Discovery and achieve the locating and processing of critical investigation information many times faster, while maintaining the chain of custody and data integrity.
Emerging from the forensics and law enforcement industry, Ciphertex understands the value of harvested data. Our data storage and security products (including portable NAS servers that offer military-grade data protection) are conceived, designed, and built in full compliance with all standards applicable to the handling of digital evidence, ensuring admissibility in a court of law.
CIPHERTEX DATA SECURITY FORENSIC INVESTIGATION WORKFLOW
Encompassing ransomware, email fraud, and data breaches, cybercrime has become one of the leading threats to businesses, including police and law enforcement agencies. Police departments in large cities, including Dallas, TX, in 2016; Atlanta, GA, in 2018; and Baltimore, MD, that same year, experienced cyberattacks that compromised data security and disabled vital applications and systems. These attacks can jeopardize the safety of officers, investigators, and their families.
Data security is critical for law enforcement agencies and forensics because a cybercriminal can tamper with data containing evidence, create spoof email accounts, and lock out departmental systems with ransomware. Malware can be introduced via email or downloads, and be contained on USB drives and other devices. Securing digital forensics storage is, therefore, essential for every agency, from local police departments to the FBI.
Data Protection in Law Enforcement/Forensics
Data security is critical to the operation of a law enforcement agency or forensics department. For example, data encryption for forensics must protect case files while investigations are underway. This is important not only for the appropriate parties to access files, but also for protecting data that resides on a disk in case of loss. By encrypting sensitive information, these data can remain inaccessible to unauthorized individuals who don't have the proper credentials. Features such as multi-factor authentication further strengthen forensic data security.
In addition to protecting sensitive information during investigations, strong data security helps protect your own assets. Our security solutions can help track activity and monitor for intrusions or anomalies that could threaten sensitive data. They can help determine if an intrusion is ongoing or identify possible malware programs on your servers. Benefits include the ability to isolate/remove affected files or accounts, secure data transport, secure data backup and recovery, and complete law enforcement/forensics data breach protection.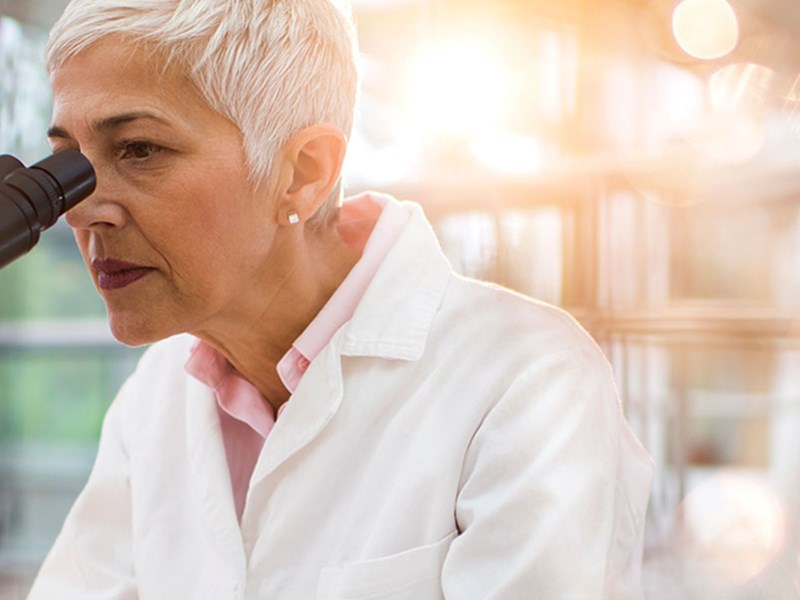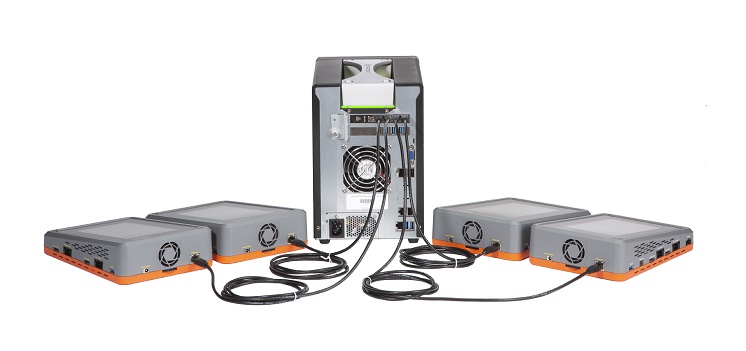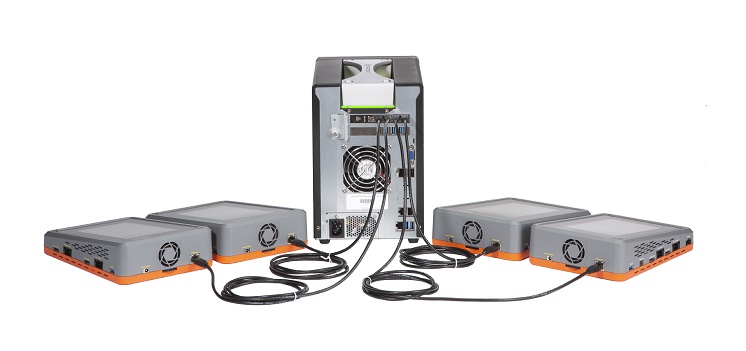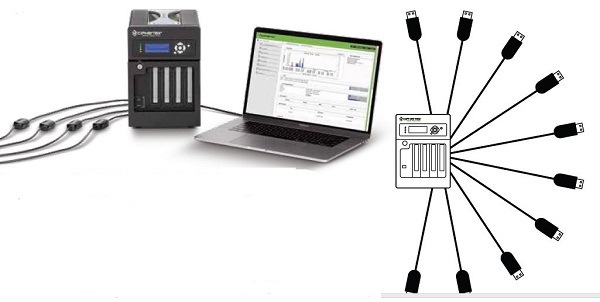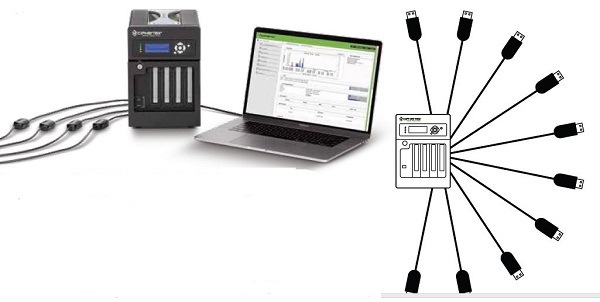 BENEFITS OF HAVING AN ENCRYPTED STORAGE SOLUTION
Our extensive background and expertise in digital forensics have helped Ciphertex create a line of data storage devices that adhere to standards of evidence and legally admissible proof in criminal proceedings. Our award-winning network security products deliver advanced solutions for handling images and data acquired during the investigation phase while maintaining the chain of custody.
EASILY MOVE DATA
The portable design of Ciphertex SecureNAS®, encryption software, and other data security products makes it simple and safe to transport digital evidence on-site and off-site. Your team can quickly collect and store forensic data on the go while preserving the integrity of evidence.
FAST, SEAMLESS INTEGRATION
With a wide variety of easy-to-use features, Ciphertex RAID and NAS systems allow data to be collected, searched, tagged, and reviewed quickly and accurately with every person involved in the e-discovery process. Team members can confidently and seamlessly utilize the Ciphertex data storage and security encryption solutions to perform assigned tasks and proceed with investigations rapidly to ensure their effectiveness.
RELIABLE DATA PROTECTION FOR FORENSICS TEAM
While AES-256-bit encryption prevents confidential data theft, employing RAID technology on our NAS, DAS and rackmount servers provides redundancy, optimizes performance, and delivers additional protection. Our equipment also withstands extreme conditions such as depressurization and violent motion and vibration. Thunderbolt™ technology allows fast, yet secure data transport with improved speeds across multiple devices over a single cable.
SECURE DATA BACKUP AND RESTORE
Our network security solutions and equipment are designed to secure data during the entire lifecycle. As a leading portable data security company, we know how crucial it is to have a disaster recovery solution. Our NAS servers offer a single-button backup option via USB-C, so forensics and law enforcement data can be retrieved quickly in a disaster recovery situation.
REDUCE OPERATING EXPENSES AND IMPROVE EFFICIENCY
Enjoy measurable cost and time savings with regards to human resources, processing time, and data storage reduction. Over a short period of time, an organization can realize an ROI of up to 286%. Our clients have recuperated the initial investment in Ciphertex systems in as little as 30 days.