Healthcare – Go Beyond HIPAA Compliance
According to the 2016 Ponenom Study, insufficient data protection costs the global economy 400 billion dollars per year and 4 million dollars per breach for companies in the healthcare industry.
The healthcare industry is as vulnerable to cybercrime as any. It is up to every medical facility to protect patient data. For medical facilities to do so, a bullet proof data security system must be in place.
Ciphertex is the data storage protection company trusted to improve healthcare security and remove all private data vulnerabilities.

BEYOND HIPAA COMPLIANT
Up to 8 hot swappable HDDs and 4 hot swappable SSDs for a maximum capacity of 174.4TB in a small, durable, transportable package.
SCALABILITY
Handle the unpredictable rate of data growth effectively and efficiently.
BACKUP AND RECOVERY
Decrease risk and protect PHI & PII at rest.
CENTRALIZED AND EASY MANAGEMENT
Organized and integrated data storage for a secure, effortless process for all users.
Q – Why do healthcare organizations choose Ciphertex Data Security?
A – Healthcare companies have the most costly data breaches of any industry.
According to a report from the Ponemon Institute, sponsored by IBM, the cost of data breaches is trending upward. Healthcare companies fared the worst of any industry with the average cost per stolen record reaching a high of $363.
The report went on to disclose that "In healthcare, the cost of detection was high because many of these organizations were ill-prepared, in terms of both the tools and the expertise to understand the root cause of the breach," explained Larry Ponemon, chairman and founder of the Ponemon Institute.
"Post data breach costs were high because of regulatory disclosure requirements as mandated by the HHS [U.S. Department of Health and Human Services] and the OCR [Office for Civil Rights]. Healthcare organizations are also being targeted by malicious and criminal attacks due to the value of the information and knowledge that security is not typically the best within these organizations."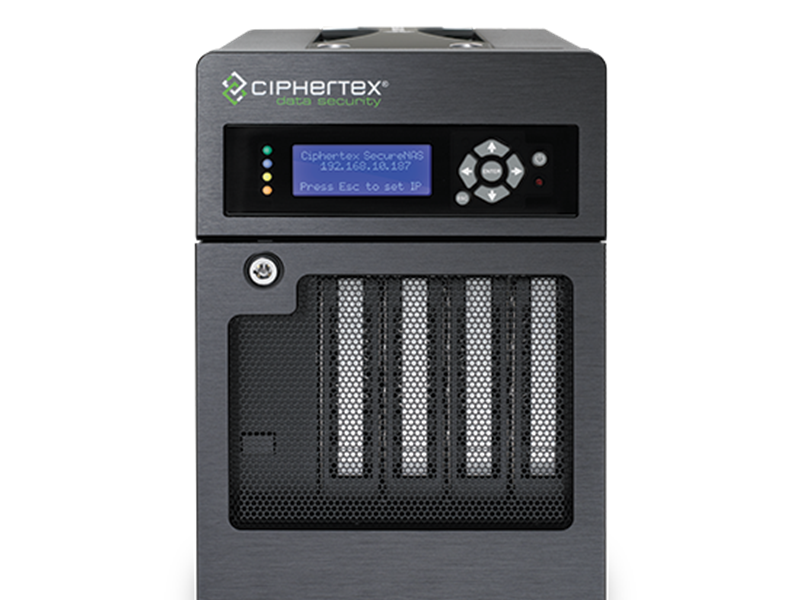 When was the last time
you checked on your data?
Don't wait until a backup is needed to check on it. Use a Ciphertex NAS Security Solution for secure data archiving and data backup to ensure your backup is recent, available, and functional.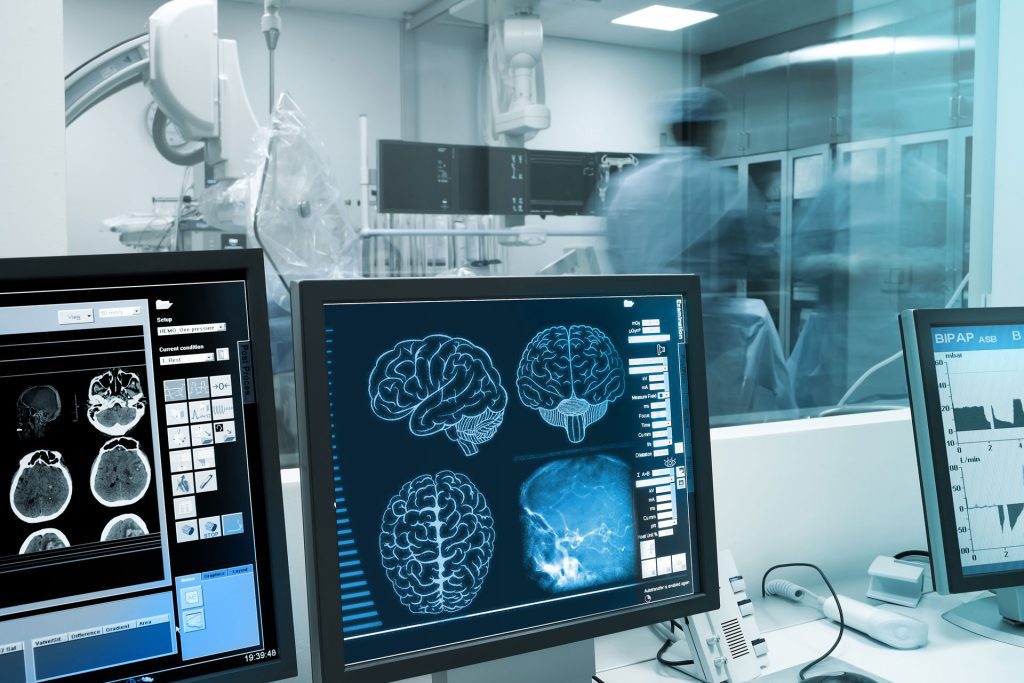 Keep your healthcare organization's data secure beyond compliance
In 2015, Anthem was HIPAA-compliant and still suffered a massive breach affecting tens of millions of Anthem customers.2 Ciphertex Data Security products are designed to both meet and exceed compliance by optimizing security and efficiency. Utilizing the Best-Practice method to securely migrate data, Ciphertex offers the Best-in-Class solution to protect patient medical data effectively and efficiently.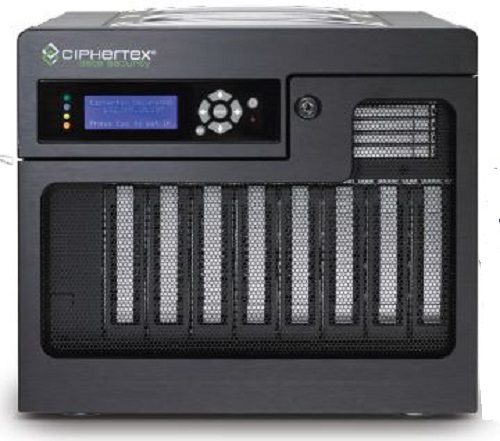 Protect your data with Ciphertex Data Security's efficient, reliable performance
The 81% increase in overall healthcare demand over the past several years due to population growth requires data protection solutions that are scalable and which can grow with your organization. Agile and cost-efficient Ciphertex solutions optimize healthcare IT performance while addressing growing data capacity needs, along with patient data security and privacy needs.
Ciphertex provides peace of mind to the healthcare industry with network security features that effectively combat data vulnerabilities.
We provide multi-layered protection through data encryption, data backup and recovery, access control with flexible data management through centralized access, secure file sharing, and continuous data availability to meet uptime requirements. By deploying Ciphertex solutions, you can have a fully encrypted network and data storage that improves healthcare cybersecurity at all levels.
They TRUST Their Data to Ciphertex











Ciphertex Data Security's
OUR BEYOND HIPAA-COMPLIANT SOLUTIONS SUITE
BEST-IN-CLASS HEALTHCARE DATA SECURITY FEATURES
CLAIMS DATABASE PROTECTION
BILLING RECORDS SECURITY
ENCRYPTED MEMBER DATA AND PROTECTION
SECURE, ENCRYPTED, AND COMPLIANT PHI/PII
EMR/EHR PROTECTION
PROTECTED TAX INFORMATION
PATIENT HISTORY DATA SECURITY
SECURE NETWORK ENVIRONMENT
USER GROUP PERMISSIONS
PREVENTIVE PATIENT DATA ACCESS SECURITY
UNAUTHORIZED ACCESS PREVENTION
DATA BACKUP & DISASTER RECOVERY PROVIDE DATABASE SECURITY
DATA ENCRYPTION AND TOKENIZATION
EXCEED HIPAA COMPLIANCE
SECURE DATA MIGRATION BETWEEN HEALTHCARE LOCATIONS
INSURANCE INFORMATION PROTECTION
MEDICAL DATA FILE PROTECTION
What is HIPPA-compliance?
Passed in 1996, the Health Insurance Portability and Accountability Act (HIPAA) regulations are divided into four sections, two of which are privacy and security.
The Privacy Rule mandates policies and procedures to ensure the safety of Protected Health Information (PHI) in all forms by healthcare.
The Security Rule focuses on purely electronic PHI (ePHI) to ensure confidentiality and integrity while maintaining availability. Physical safeguards of data backup, disaster recovery, and emergency procedures for ePHI were created to comply with the Security Rule and to prevent confidential data from being accessed without having the correct encryption key.
Ciphertex solutions, therefore, meet all current healthcare data protection requirements.
Ciphertex HIPPA-compliant
Ciphertex Data Security offers a full line of products to address HIPAA security standards for healthcare organizations and medical institutions. We have extensive experience partnering with healthcare providers, giving us the background to show you how to improve your data security and compliance posture while reducing costs.
Our portable and encrypted security solutions allow large data sets to be securely transported from doctors' offices/clinics to hospitals for processing. The AES 256-bit encryption featured on all of our products enables medical organizations to run medical office IT networks simply, securely, and cost-effectively, with centralized storage secured by an advanced healthcare data encryption technology.
Seamless, cost-effective integration
Compared with the high cost of a Fibre Channel SAN, Ciphertex network-attached storage (NAS) servers are highly affordable systems that can be deployed as a storage center for virtualized and clustered server environments, such as VMware, Azure, and Microsoft Windows Failover Cluster. Our NAS data security solutions provide a cost-efficient iSCSI solution to expand storage capacity. With a built-in iSCSI initiator, the Ciphertex SecureNAS can also connect to other iSCSI targets over the network and turn them into virtual disk drives (VDDs).
Ciphertex NAS servers support multiple LUNs (Logical Unit Numbers) and iSCSI targets. LUNs can be flexibly mapped to, unmapped from, and switched among different iSCSI targets. Designed with CHAP authentication and LUN masking through the advanced ACL (Access Control List), our NAS servers block unauthorized access from initiators ensuring completely secure deployment. Deploy a Ciphertex scalable virtualization solution to meet your growing storage demands capable of securing private health data following the latest requirements.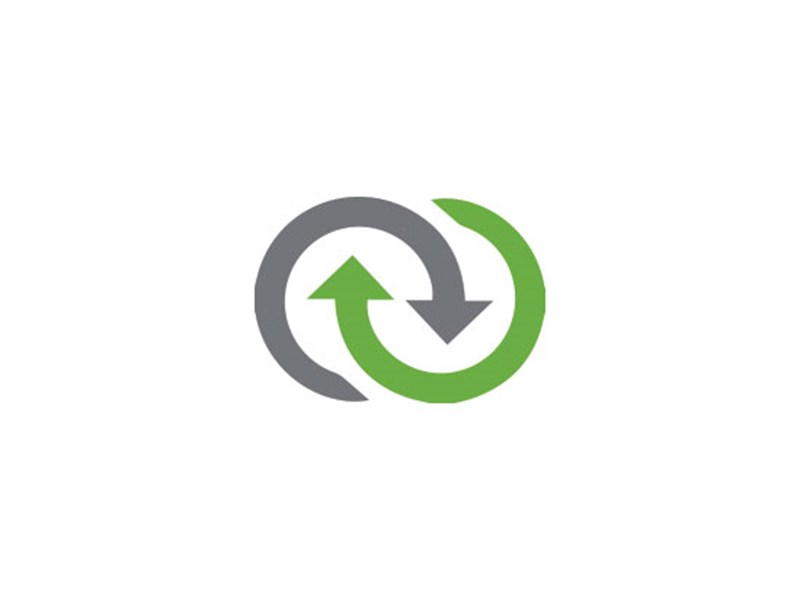 Backing up data with Ciphertex
Ciphertex data backup solutions minimize management costs while offering outstanding data storage, security, and management capabilities. Ciphertex offers smart, comprehensive solutions and personalized support for secure data backup. Server backup solutions include encrypted remote replication, Real-Time Remote Replication (RTRR), and cloud-based storage backup, using technologies trusted to help improve national security.
Windows and Mac users can use Time Machine to back up client computers to the NAS. Ciphertex network-attached storage systems support third-party backup software and cloud backup facilities. Connect external storage devices to a Ciphertex NAS to backup data in the NAS shared folders to external devices. Also back up large-scale stationary databases and clustered servers with secure, portable NAS servers over your existing network environment.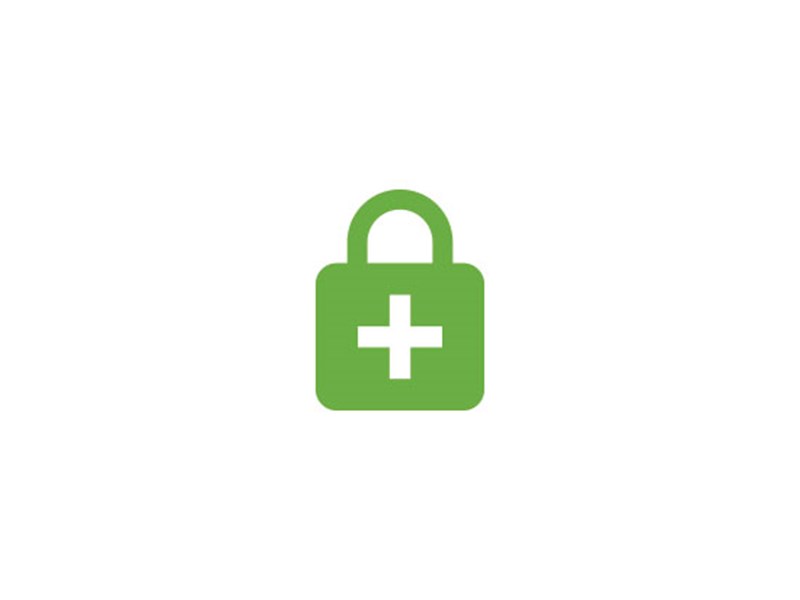 Benefit from
Industry-Best
Healthcare Data
Protection
Ciphertex network security solutions and equipment are designed to ensure medical clients can secure data and guarantee patient data security protection. Strengthen your healthcare data protection program with vital encryption algorithms and powerful network security systems that include powerful, secure data storage, and encryption. We are committed to protecting healthcare data and patient privacy with state-of-the-art endpoint security and data encryption systems.
To learn more about our secure data backup, NAS rackmount servers, portable data servers, and our full range of healthcare data security solutions, contact us today or use our free RAID calculator to determine your storage needs with the best in healthcare data protection. Ciphertex is committed to boosting network security and protecting healthcare data and patient privacy for all our medical industry clients.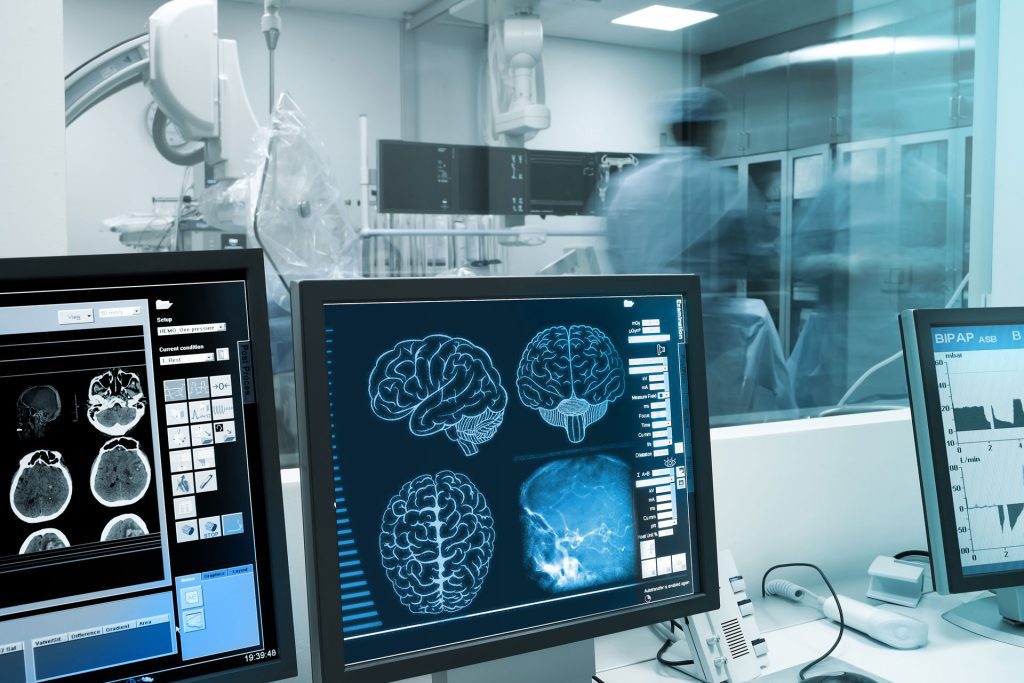 What healthcare solution can Ciphertex Data Security offer you?
| Solution | Benefits | Impact |
| --- | --- | --- |
| Data backup and redundancy | Failure violates HIPAA 164.308(a)(7)(ii)(A) which is a required compliance measure with fines up to 1.5 million dollars. | Reduce risk exposure and gain the ability to find and access critical patient data when needed |
| Hardware based AES-256 bit encryption | Hardware encryption prevents cold boot attacks, malicious code, and brute force attacks, all of which are hacking attacks, the leading cause of data breaches in the healthcare industry7 | Aid in eliminating the cost to resolve a breach which can be 10 times as much as the breach8 itself, or roughly up to 40 million dollars.9 Faster performance and data transfer for data mobility and more efficient data storage methods. |
| Real-time remote replication | Real-time or scheduled data backups happen in reduced time for better backup efficiency. | Business Continuity & Disaster Recovery minimizes risks and fines due to the loss of data or inability to access data. Faster backups bring secure performance and optimization for an efficient and compliant best practice. |
| Scale-out and Scale-Up Data Growth Solutions | Scale-out up to 2 Petabytes+ and provision storage as needed and scale-up by daisy chaining or adding JBODs for storage space on demand. | Data storage growth on demand offers a cost efficient and smart method of handling unstructured data that grows at unpredictable rates. |
Partner With Ciphertex Data Security
If your business can benefit from military-grade data protection, or you're looking to further secure your data storage and take your network security to the next level, contact us today.