Securely Collect, Transmit, and Transport Drilling Data
Ciphertex Data Security's SecureNAS line of scalable, encrypted network attached storage meets the capacity challenges of geological and drilling data for portable protection from oil field to data center.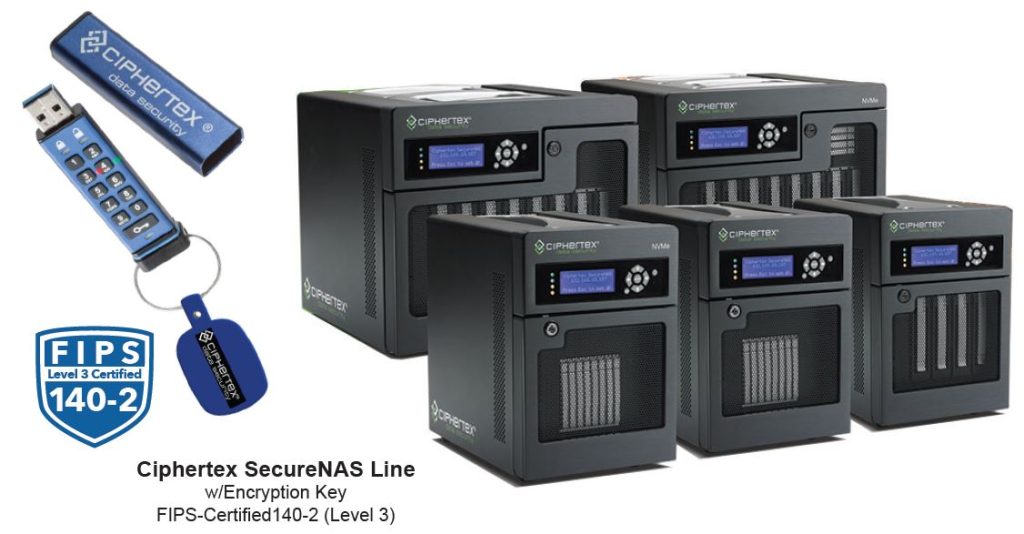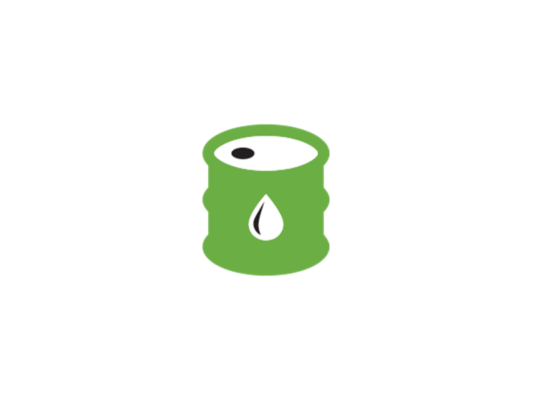 COMBAT THE TOP 10 ENERGY CYBER SECURITY VULNERABILITIES WITH CIPHERTEX DATA SECURITY
Ciphertex Data Security provides business critical applications such as encryption, backup, recovery, and scalability through practical, rugged and portable solutions which offer flexible data management and security on the go that can help you solve or prevent each and every one of the Top 10 Energy Cyber Security Vulnerabilities1
Lack of cyber security awareness and training among employees: Train your employees on the simple and intuitive Ciphertex Data Security products while reinforcing the importance of following Ciphertex Data Security's protocols in key management, file sharing, and best practices.
Remote work during operations and maintenance: Eliminate the unnecessary exposure of your data by implementing Ciphertex Data Security NAS or RAID encrypted rugged drives on site at all remote work locations.
Using standard IT products with known vulnerabilities in the production environment: Eliminate unprotected products from your work flow and replace them with Ciphertex Data Security's solutions for all critical data storage needs.
A limited cyber security culture among vendors, suppliers and contractors: Remove the threat of exposed and vulnerable data with Ciphertex Data Security's end-to-end solution.
Insufficient separation of data networks: Isolate data sets within Ciphertex Data Security's NAS or RAID rugged encrypted secure drives, only to be transferred by trained personnel into the main data network, eliminating insufficient separation of data networks.
The use of mobile devices and storage units including smartphones: The Ciphertex Data Security solution is the mobile storage unit, which eliminates the dangers of having data transferred on inferior, non-encrypted drives or mobile devices.
Data networks between onshore and offshore facilities: Eliminate the threat of having your data compromised between onshore and offshore facilities by securing it with Ciphertex Data Security's NAS or RAID encrypted secure, rugged drives.
Insufficient physical security of data rooms, cabinets, etc.: Ciphertex Data Security drives are key-encrypted, making them secure to the standards of our toughest customers, namely the U.S. Government facilities and organizations.
Vulnerable software: All Ciphertex Data Security products are engineered to seamlessly integrate with your secure software in a Mac, Windows, Linux or heterogeneous environment.
Outdated and aging control systems in facilities: Circumvent your outdated and aging systems by storing your data on Ciphertex Data Security encrypted rugged drives until your systems have been updated.
CIPHERTEX DATA SECURITY
BEST-IN-CLASS ENERGY INDUSTRY PROTECTION
Upstream Data
Oil Field Data
Drilling Data
Locational Data (For Fracking)
Hydrocarbon Exploration Data
Refinery Data
Corporate Data Protection To Prevent Espionage
User Group Permissions
Antivirus
Large-Scale Simulation Data
Data Storage for Business Continuity & Disaster Recovery (BCDR)
Secure Data Shuttle From Oilfield To Refinery
Secure Network Environment
Unauthorized Access Prevention
Seismic Data
Weather Data
Data Secure Availability/Accessibility for Geoscientist and Engineers
Enterprise Resource Planning (ERP)
Well Data
Crude Data