Out of all the portable data security products you should be investing in, secure, portable data servers must be at the top of the list.
For most small businesses, data management plays a huge role in daily operations. While they don't necessarily need the storage capacity and power of traditional servers, small businesses still require a secure data storage solution designed for their needs.
That's where portable servers come in.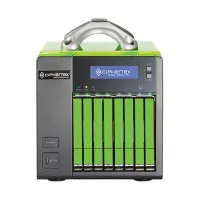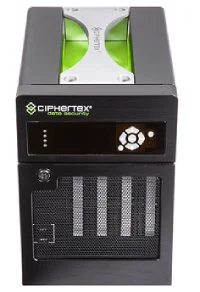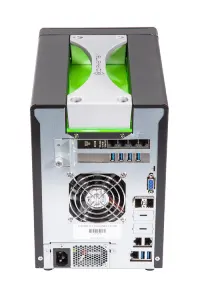 What Is a Portable Server?
A server is a powerful computer hardware device that provides functionality to other computers and devices connected to it, called clients. Servers share data and other resources with other computers and devices via a local area network (LAN) or the internet.
Traditional servers are large, immobile, and usually housed in spacious, cooled rooms.
Portable servers, however, are compact systems with the same processing power as traditional servers. They are an enterprise-class hardware component that aims to solve the current, mostly physical limitations of conventional servers. Thanks to their size, they can be deployed anywhere.
What Are the Benefits of Having a Portable Server?
Of course, there are many benefits of deploying portable servers. Portable servers are designed from the ground up to offer the following advantages:
Compact and Lightweight
Obviously, the most significant benefit of a portable server is that it's compact and lightweight. When you use Ciphertex portable servers, you'll be assured that you're getting the best portable data security solutions on the market.
The portable data security solutions from Ciphertex ensure that nothing done by humans or natural disasters can tamper with your data. Your information is secure even when you're offsite.
Energy-Efficient
Because they're designed and built to be used offsite, portable servers are made to be energy-efficient. Unlike traditional servers that use a lot of power to run and keep themselves cool, portable servers require less operational energy. They also don't produce as much heat as their traditional counterparts and, therefore, require less cooling.
Cost-Effective
Another significant advantage of portable servers is that they are cost-effective. They cost less than their traditional counterparts to buy, set up, and maintain.
The Ciphertex CX-Linux operating system is installed and configured on every SecureNAS®. There is no additional charge for the operating system, never a renewal license fee for the operating system, and no client access licenses required to access it.
One of the biggest drawbacks of traditional servers is that they take up a lot of space. As you well know, space comes at a financial cost.
For a wide variety of reasons, portable servers are a cost-effective solution for your data storage, protection, and transportation needs.
What Industries Benefit Most from Portable Servers?
Portable servers are perfect for SMBs, large organizations, and institutions that need a flexible storage system which can quickly scale up as needed in order  to accommodate new users or growing data. It's also because of their minimal-maintenance requirements and reliability. Examples include:
Finance and law
Research centers
Education
Retail
Military and law enforcement
Gas and oil
Government departments
Depending on the use, portable servers can be useful in virtually any industry.
Which Ciphertex Data Security Portable Server Is Right for You?
Ciphertex has portable servers equipped with everything you need to ensure your data is safe and secure. From data storage protection solutions to data encryption solutions, we have many products for you to choose from.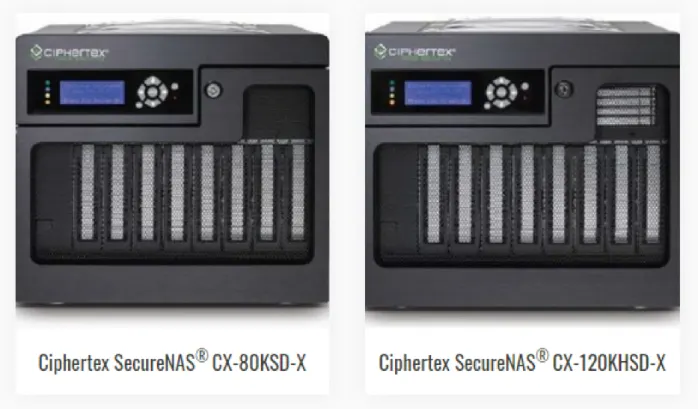 So, which one is right for your data security needs?
That depends on how much:
Data you manage
Bandwidth you need
It also depends on how many ports you need for connecting other devices.
Some great options include:
SecureNAS® CX-40KHD with up to 4 x 18TB HDDs
SecureNAS® CX-40KSD with up to 4 x 7.6TB SSDs
SecureNAS® CX-80KSD with up to 8 x 7.6TB SSDs
SecureNAS® CX-80KHD-X with up to 8 x 18TB HDDs
SecureNAS® CX-80KSD-X with up to 8 x 15TB SSDs
SecureNAS® CX-120KHSD-X with up to 8 x 18TB HDDs and 4 x 7.6TB SSDs
Go ahead and browse our selection of portable data security products and pick the one that suits your needs best. Or simply call us at 818-773-8989, and we'll be more than happy to help choose the right product for you.